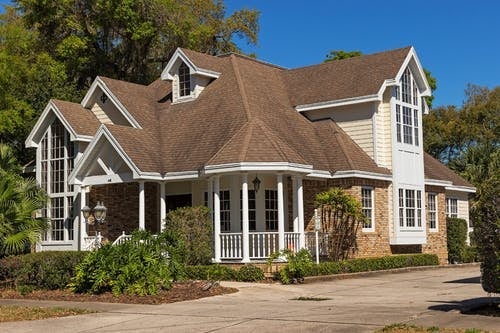 A house is very likely the most important, most expensive purchase you'll ever make, and it's
vital
you don't rush into it, especially as a first-time home buyer. When you're ready to take the plunge, it's important to ask yourself a few questions before you move further.
Can You Handle the Responsibility?
If you rent and your fridge stops working or your roof leaks, you call the landlord, and they fix it. When you become an owner, all of a sudden, those problems become
your
problem. If you're handy, this may not be a bad thing, but if not, you need to have a game plan in place.
Buying a home that's covered under a strata agreement is a great idea if you're looking to own but want some help when it comes to maintenance. With strata, however, you often don't get much say on how the outside of your property looks, and it's another monthly fee you need to factor into your budget.
Have You Considered the Costs?
Home maintenance and possible strata fees aren't the only things you'll need to pay for.
There are other costs that come with buying a home, not just the down payment and your monthly mortgage payment.
Moving expenses, lawyer fees, inspection fees — these are only a few of the extra costs you need to factor into buying a home. And don't forget yearly property taxes and insurance costs are part of a homeowner's responsibility, too.
Is the House & Neighbourhood Right for Your Family?
As we mentioned, buying a home is a big step. It's hard to simply pick up and move again if you end up in a home or neighbourhood which isn't a good fit. We recommend looking at a few different houses for sale before you commit to buying. And take your time!
Figure out if the neighbourhood you're considering is a good fit.
When you work with a qualified MLS REALTOR®, they'll be able to help you find a house and location which will be the most suitable for you and your family.
Are You Ready to Move?
You may be convinced that buying a home is right for you, and perhaps it is. But if you recently started a new job, had a baby, or went through another major life event, this might not be the best time to relocate your family. Moving is
hard work.
While there's rarely a "perfect" time to move (our lives won't ever slow down
that
much), there may be better times in your life to consider a major move.
Do You Have a Qualified MLS REALTOR®?
We believe that buying a home is an important step that you'll never regret — as long as you make sure you're ready. When you are, the
Faber Group
we will help you with your home purchase every step of the way by answering all your questions and ensuring your transaction goes smoothly, so you end up with the perfect home for you and your family.