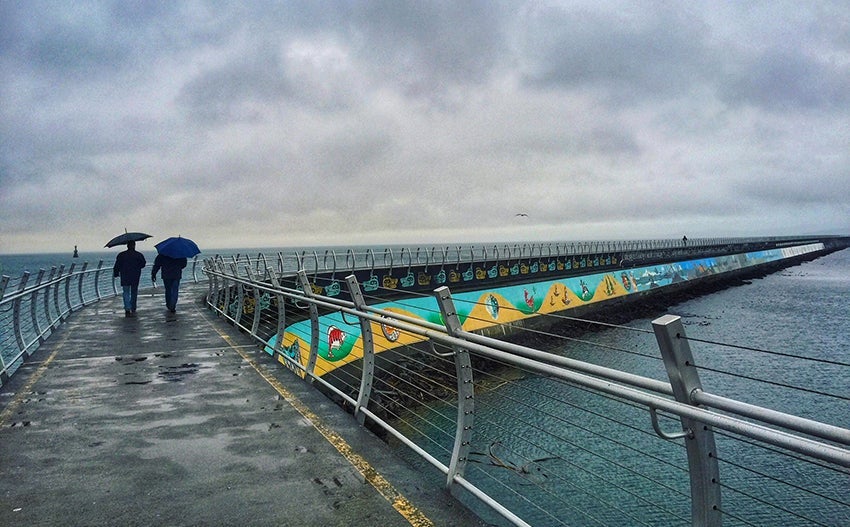 Image Source:  
victoria.ca
James Bay is a vibrant Victoria neighbourhood, nestled nicely in between downtown, Beacon Hill Park, and the ocean. It's the oldest residential neighbourhood in BC and is full of amazing history and heritage.
For years, James Bay has been a popular area for both families and singles to live in. Residents live in a mix of small apartments, large condo buildings, beautifully constructed townhomes, small wartime homes, and large multi-million dollar homes.
A Strong Community
James Bay is home to an eclectic range of people — perhaps the most diverse of any Victoria neighbourhood! Young families love the sense of community. Seniors enjoy their retirement years in the same historic home they raised their families in. And young, single professionals? They're moving here in droves because they love to work and play in nearby downtown.
The James Bay Community Centre is always bustling with activities and classes local folks count on. You'll get friendly greetings from your neighbours every morning in one of the area's unique coffee shops, and the local pubs are often crammed with locals after work.
Fisherman's Wharf
This busy wharf is home to an awesome float home community. It's where you can buy freshly caught fish and seafood before visiting one of the many floating food carts. Try some of Victoria's best fish and chips, sushi, burgers, and ice cream right here.
Parks
Up the ramp from Fisherman's Wharf is a huge, newly renovated green space. Kids can play here, and everyone can explore nature in the many ponds and bogs located along the walkways.
There are a handful of other parks dotted throughout James Bay where children can play, and people can mingle with their neighbours. MacDonald Park plays host to the area's super successful rugby team.
Victoria's iconic Beacon Hill Park borders James Bay and can entertain you and your children for hours. Head to the play areas, petting zoo, walking trails, putting green, or many flower gardens.
Learning
James Bay Community School is an elementary school located in the heart of James Bay. In addition to it being an elementary school, it also houses a variety of drop-in activities for toddlers and adults. 
A second elementary school in the area offers a more nature-based, specialty learning program to children from all over Victoria.
This Victoria neighbourhood boasts a large number of daycares and a few preschools as well. If your kids are a little older, the middle and secondary schools are only a short walk away.
The newest branch of the Greater Victoria Public Library has recently opened in James Bay and is full of your favourite books and authors. It also serves as a great place to gather information and entertain children.
Weather
We all know that Victoria has the best weather in Canada, but did you know that James Bay offers the best weather of any neighbourhood in Victoria? That's right, due to its geographical location on the water, it tends to sit a bit warmer during the winter. So if you don't like too much snow, this might be your perfect Victoria neighbourhood. On the flip side, it's generally a few degrees cooler in the summer. It enjoys a gentle ocean breeze, which helps when the heat soars.
Interested in Living in James Bay?
If you think you and your family would be a great fit for this diverse, fun community, 
contact the Faber Group today
to help you navigate the MLS listings and find your perfect condo or house in this area.