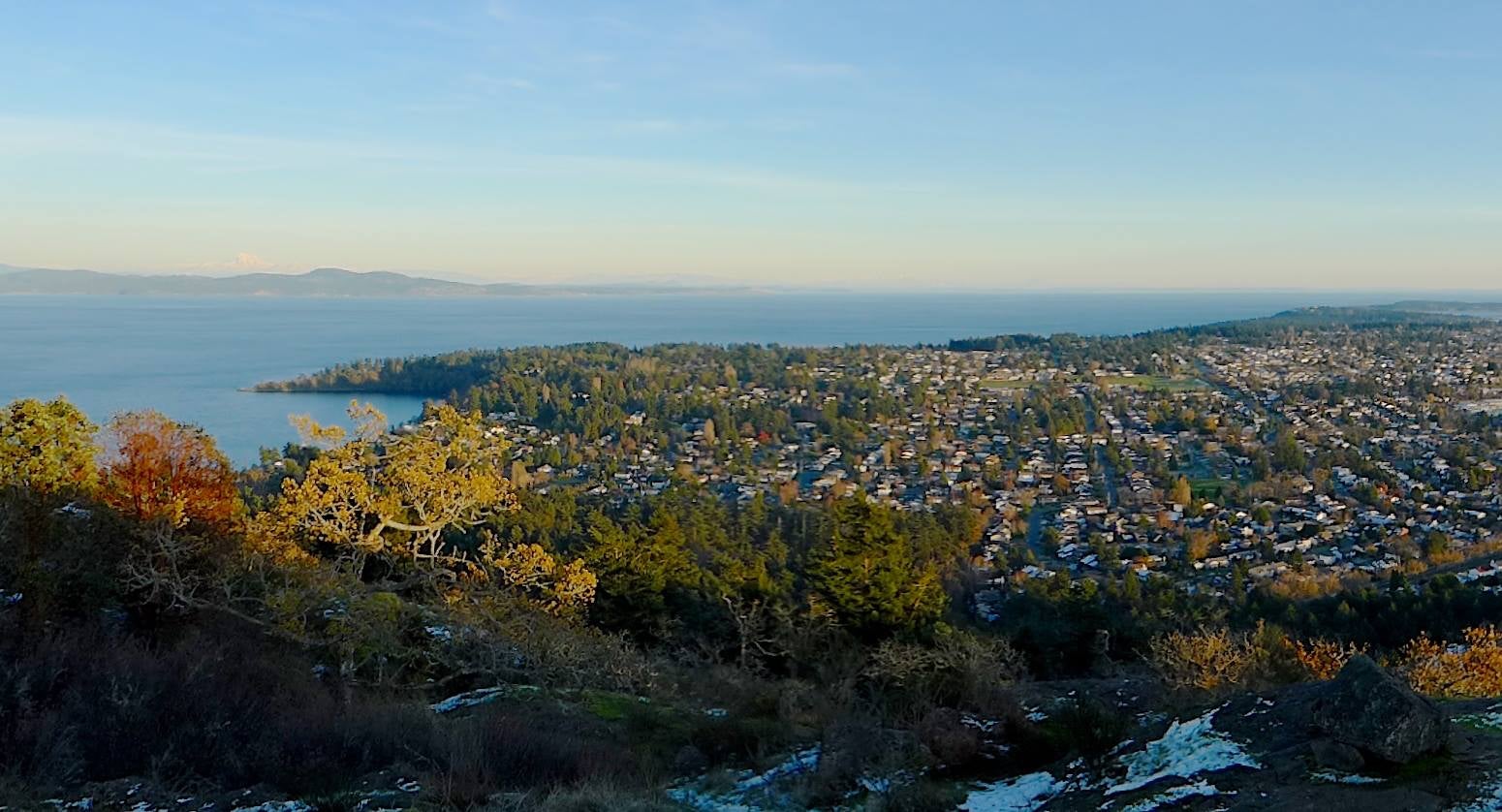 Gordon Head is a neighbourhood which truly has it all! It's an ideal place for families to live, but Gordon Head is more than just a family haven. You'll also find new-to-Victoria University students and many seniors who have lived in the area all their lives. Houses for sale don't last long in Gordon Head, and this area is only becoming more popular as the years go on.
It's located far enough away from downtown to feel like you're off the beaten path but close enough to be a quick 15-minute commute by car or bike, or an easy bus ride.
Education
If you live in Gordon Head, you're only a short walk away from literally every level of school. The area boasts several popular preschools, three elementary schools — including French immersion — three middle schools, two high schools, a Montessori school, and University of Victoria.
A large branch of the Victoria public library is located in Gordon Head and has many classes and drop-in activities for all ages and interests. They have a dedicated learning room, as well as a large children's book and play area.
Recreation
Some of Victoria's best beaches border Gordon Head on two sides. Take a hike up to the top of Mt. Doug to see the stunning views, then relax on the beach or the community park at the bottom of the hill. Or stroll along the sandy beaches of Arbutus Cove or Telegraph Cove.
Several parks, most with popular climbing structures and other fun activities for kids, dot the area. Families have plenty of choices for play!
Lambrick Park
This large, popular area park sits right in the middle of Gordon Head. It boasts popular walking and biking trails, baseball and soccer fields, tennis courts, a skate park, a lacrosse court, lawn bowling facilities, and even some historical houses and sites.
And at the edge of Lambrick Park, you'll find the Gordon Head Recreation Centre. This is where you'll find various exercise, music, sports, language, and other programs for all ages and skill levels. The centre is also home to a swimming pool, large fitness centre, saunas, and leisure pools.
Community
Gordon Head has a large residents association and always welcomes new members. You'll often see the same friendly faces over and over again at the neighbourhood coffee shops and restaurants.
You'll also find several drop-in playgroups for parents and their young children in the area. And for seniors, the Rec Centre hosts weekly gatherings.
During the summer, you'll see families and other local residents taking in all levels of baseball games at Lambrick Park, friends meeting on the beaches and parks enjoying picnics and getting to know the other locals.
Great Food
In addition to having three major chain grocery stores, Gordon Head offers up a few more locally-owned specialty stores. You can find both fresh, local food and specialty-imported groceries.
Like many neighbourhoods, you'll find popular chain restaurants and coffee shops in the area, but you'll also find a few locally-owned gems, too.
Ready to Make a Move to Gordon Head?
If learning about everything this fabulous area has to offer has convinced you that Gordon Head sounds like an ideal neighbourhood to start looking at houses for sale — call us at the
Faber Group
. We'll happily help you navigate through the area's houses for sale on the MLS listings to find a perfect home for your family!