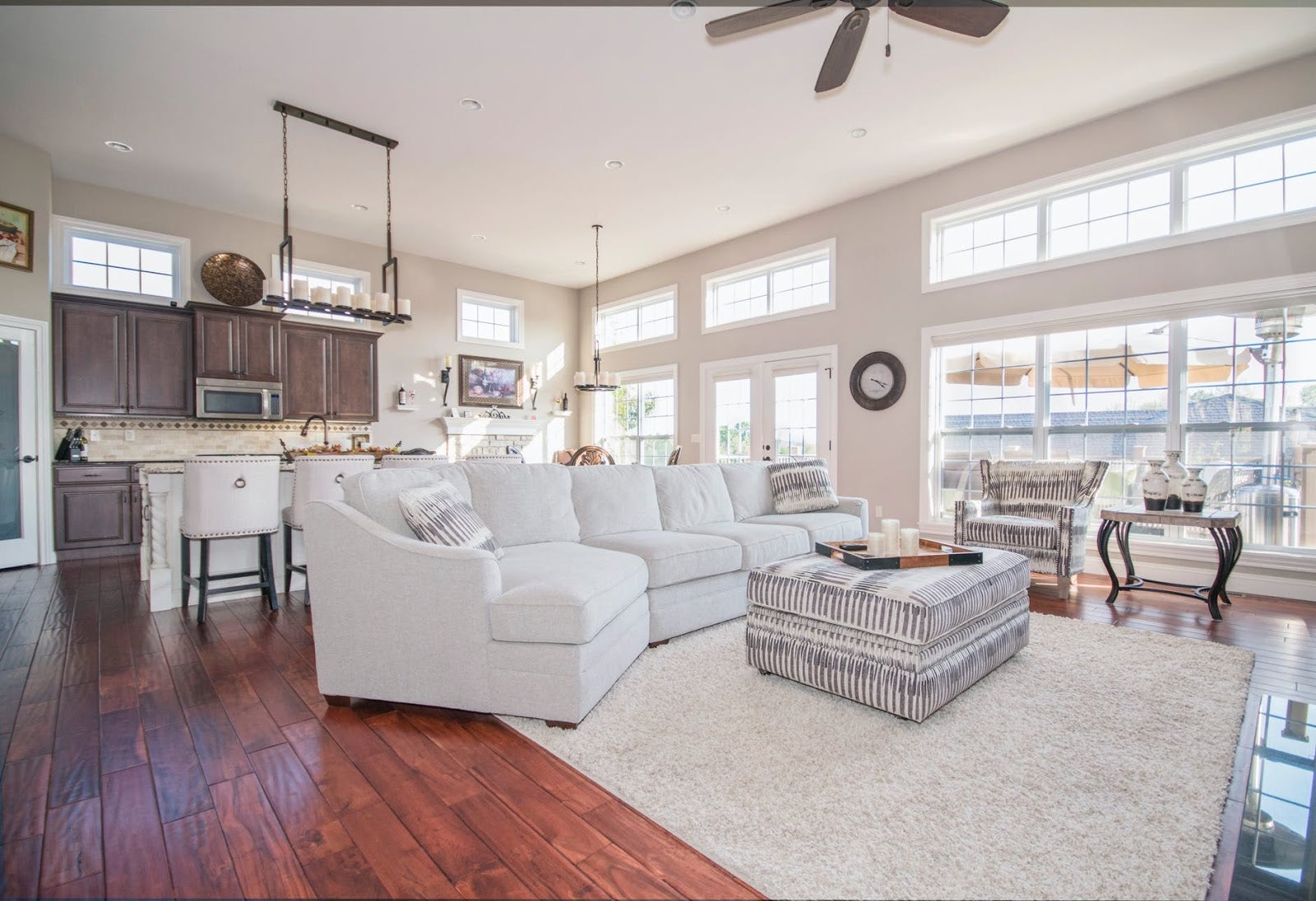 We told you last month how
home staging can help you sell your home
. And now that you know why you need it, we bet you're wondering how to

actually

do it?
So, here's all you need to know about how to stage your home for sale. And best of all, it shouldn't cost you a bunch of money or take you a lot of time.
Tackle the Obvious
The first step in home staging is to look around your home and notice what stands out. You may even want to have a close, eagle-eyed friend come in and look around, too.
Do you have a few scuffs on your door? Do the knobs in your kitchen and bathroom all match? Are your curtains hanging straight? What else could use a little TLC?
Fix these things up — ASAP!
Check Your Curb Appeal
Go stand outside the front of your home, and take a good look at the outside. We've mentioned how significant
curb appeal
is when it comes to selling your home – so that's the next thing you want to tackle.
When people are looking at houses for sale, they start with the outside. So basically, you want to entice people to see the inside of your home based on what's on the outside.
Clear Your Clutter
Remove unnecessary items out of every room – including extra furniture and art. Too many things in one room can make it look more cluttered — and smaller. You really want your room(s) to look spacious.
Also, you want potential homebuyers to be able to imagine themselves living there. Seeing your dog's bed and pictures of your family don't help to put them in the right frame of mind.
Let In the Light
Light and airy rooms look fresher, bigger — and a lot more appealing. Open your blinds and curtains before potential buyers come in to view.
Make sure your light fixtures also work well and look appealing.
Keep It Clean
It should go without saying that your house needs to be absolutely spotless before every showing. Wipe down all cupboards and counters, dust your entire home, and ensure all dishes are done and put away.
And although people shouldn't be opening any of your dresser drawers, they'll certainly open closets and kitchen drawers. So, ensure your closet hooks and rails are hung correctly, and your kitchen and bathroom drawers are tidy and slide easily.
Fix Your Flow
After you've de-cluttered and tidied up, take a final walk through your home to make sure it has a good flow. Although you may not mind walking around the back of your couch to get to your kitchen, it may seem annoying to others.
We realize potential buyers will set up their own furniture differently. But if they're annoyed by your lack of flow, that may be what they remember most about your home.
Get a Top-Notch MLS REALTOR®
At the
Faber Group
, we know what it takes to sell your home. We can help with home staging and answer any questions or concerns you have.
Contact us today
to get started!