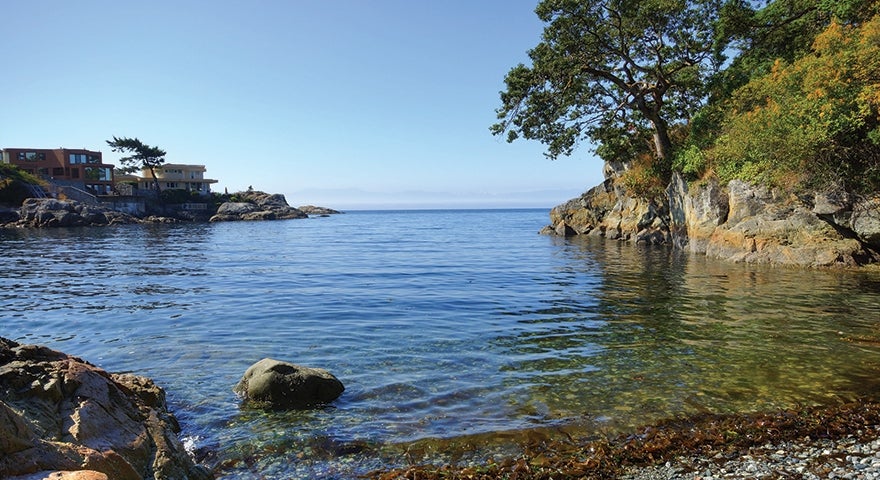 Head over the bridge and explore one of Victoria's most community-oriented neighbourhoods. With kilometres of ocean and a high number of parks, a lot goes on in the municipality of Esquimalt!
Community
Esquimalt is home to the Pacific fleet of the Royal Canadian Navy, so you'll find a lot of military families and individuals living in the area. There are also quite a few seniors who raised their families in Esquimalt and never wanted to leave.
Over the past decade or two, we've seen an abundance of young families move to this Victoria neighbourhood. So, there's quite a mix of ages and living styles.
Esquimalt Recreation Centre is a community hub which offers many classes and special events in its multi-purpose spaces. You'll also find a well-used teen centre located there.
The Esquimalt Neighbourhood House offers services to all residents and has some incredible programs for families and seniors.
And several night markets and festivals offered all-year-round bring the community together to dance and pick up delicious local fare.
Parks
We can't talk about Esquimalt without talking about its magnificent parks, namely Saxe Point! This park is popular with all Victoria residents for its fantastic walking trails and stunning views.
It's not all about Saxe Point, though. There are so many other fantastic parks and trails scattered throughout Esquimalt. In fact, you'd be hard pressed to find someone who lives in Esquimalt who doesn't have a favourite beach spot out of all the large and small ones dotting the coast.
If gardening is your thing, a community garden project is being proposed for one local park. It's also thought that more will follow.
If you're looking for a taste of nature, check out one of the area's local eco parks. You'll find creeks and wooded areas home to some rare, protected plant species as well as different types of fish and birds.
And the Esquimalt Gorge Park actually has an education centre on site which offers interactive exhibits.
Recreation
In addition to the many walking trails and fun parks, Esquimalt offers many other recreation opportunities.
The Esquimalt Rec Centre has a top-notch fitness facility, pool, and weight room, and they offer classes for all levels and ages. Many parks also offer organized sports leagues — from little leagues to senior's teams.
Education
You'll find all levels of schooling from daycare right up to secondary school in Esquimalt. There's also a French first language school from kindergarten up to grade 12.
One of Victoria's libraries sits right in the heart of Esquimalt and offers programs and learning support for all ages.


Shopping
From food to clothing and everything in between, you'll find it in Esquimalt! Three grocery stores serve the area, and you'll find all sorts of shops and services dotted along Esquimalt Road — the main thoroughfare.


Dining
Fast food chains, local bakeries, quaint coffee shops, popular brunch spots, and pretty much every type of cuisine are available in Esquimalt. Ask any local, and they're sure to share their hidden gem!


Does Esquimalt Sound Like a Great Place to Live?
Over the past few years, we've helped several families and individuals relocate to this fabulous Victoria neighbourhood.
If you think Esquimalt would be a good fit for you,
contact us at the Faber Group
. We know all the ins and outs of the area and would love to help you navigate the Victoria MLS listings to find your ideal home.