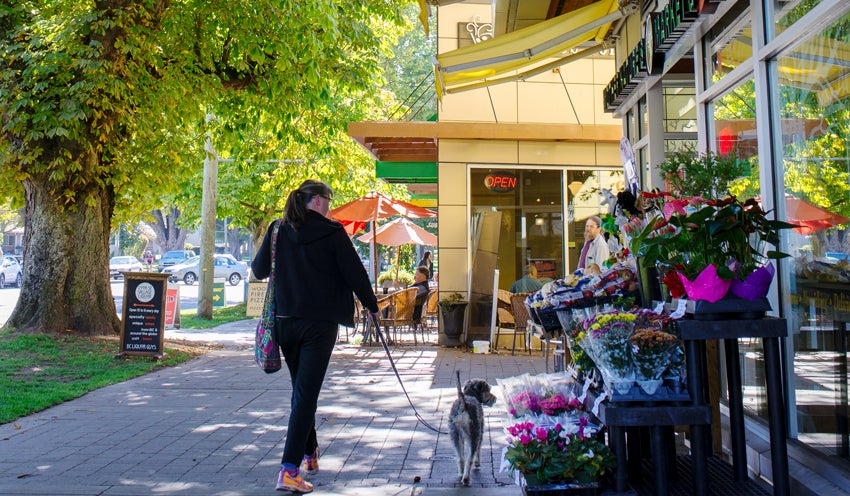 Out of all the Victoria neighbourhoods, it's hard to find a more vibrant neighbourhood than Fairfield!
Community
In Fairfield, you'll find older residents who have lived there forever, families with and without kids, and quite a few single people. The proximity to downtown makes it easy to walk, bike, or bus to work every day.
You'll find an eclectic mix of beautiful heritage homes and brand-new condo buildings in this Victoria neighbourhood. Plus, lots of classic retail space along with newly built developments.
The Cook Street Activity Centre is a popular one! It offers activities, services, and a meeting space to all residents – especially seniors.
The Fairfield Community Association is the area's main neighbourhood association. They offer programs and services for every age.


Historical Places
Fairfield is one of Victoria's oldest neighbourhoods. Walk down its streets and you'll find a lot of classic heritage homes, churches, and other historical landmarks.
Many historical figures and war heroes are buried in the Ross Bay Cemetery, which has been around since 1973. It's a beautiful site, and you'll frequently find walking tours going through.


Parks & Recreation
The iconic Beacon Hill Park is located on the edge of Fairfield. It's a fantastic place to walk around. You can view the beautiful gardens, visit animals in the petting zoo, play a round of golf, have a picnic, or play in the play area.
Located at the edge of Cook Street Village is another fabulous park for kids of all ages. It even includes a super fun zip line! Other smaller but still fun parks worth exploring include Moss Rock and Pioneer Square.
There's a great lawn bowling facility located at the end of Cook Street Village as well as a few other recreation offerings throughout the community. Most of these are organized through the activity centre and Victoria Parks and Recreation services.
And we can't
not
mention that a large part of the Dallas Road Waterfront is in this neighbourhood! Take a walk down the waterfront path or right on the beach and enjoy the stunning views.


Serious Shopping
Cook Street Village is filled with unique shops, restaurants, and services. And Fairfield Shopping Centre is a convenient place to run your errands in the neighbourhood.
The very first Thrifty Foods location was – and still is – in Fairfield Shopping Centre! It's a great place to not only pick up your groceries but mingle with people from the community. Oxford Foods in Cook Street Village is a smaller gem of a grocery store. Locals just love all the deals they find there.
Every Saturday in the summer and some Saturdays during the winter, you'll find the Moss Street Market set up on the Sir James Douglas School grounds. Visit weekly to pick up fresh, local produce, handmade goods, local food truck fare, and music.
Dining
You'll find all sorts of hidden gem coffeehouses and a few of your favourite coffee shop chains. Also, some of the cutest, little restaurants and bakeries are scattered in and around Cook Street Village.
Education
There are a few preschools in the area and one elementary school. Junior and senior secondary schools are located only a short distance away.
Christ Church Cathedral School, a popular private school, is also located in Fairfield, as is the Fairfield Montessori School.
Do You Think Fairfield Seems Ideal?



If you think that living in Fairfield may be in the cards for you and your family, contact us at the
Faber Group
. We've helped many people navigate the MLS listings to find their ideal home in Fairfield, and we can do the same for you.
Contact us today
!