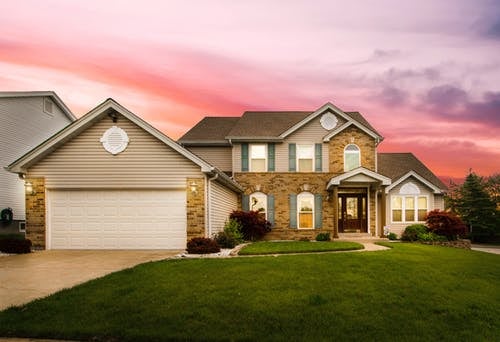 Buying a home is a huge step! And you want to make sure you don't make any major mistakes as a first-time homebuyer. As REALTORS®, we've seen many bad moves, and we don't want you to make that mistake. Don't say you weren't warned! 
There are already
hidden costs a first-time homebuyer needs to know about
, but that's not the only thing people aren't aware of. Here are six common home-buying mistakes to avoid.
1.
Buying a House That You Can't Afford
You may think that if you require a 3-bedroom house, why not get a slightly bigger mortgage and get a 4-bedroom home in the same area?
While a mortgage isn't usually considered bad debt, it's still debt. You don't want to feel it getting out of control. Unfortunately, a lot of people get in over their heads when it comes to mortgages.
The last thing you want to do is worry every month about how you're going to make your mortgage payment. And you certainly don't want to stop putting money into savings or dipping into retirement or education funds to pay your mortgage every month.
Talk to a professional to find out what you can comfortably afford.
2. Not Getting More Than One Mortgage Quote
You may have a bank or other financial institution you deal with and trust, but it's worth a few hours of your time to get additional mortgage quotes. It's possible you may find a better deal out there.
3. Buying a Home That Needs a Lot of Work
It can be tempting to buy a lower-priced house because it needs some work. You figure you'll do the work yourself, and save some money on the purchase price.
Sometimes, this can work out in your favour, especially if you have the time and resources to do the work. But you'll likely want to get a few estimates on exactly what work needs to be done, along with the costs. It may work out to be more expensive than buying a home that requires no work.


4. Buying a Home in a Totally Unfamiliar Neighbourhood
We get it. Sometimes, you have no choice but to move to a completely unfamiliar city for a job or other reason. But you should already have a good feeling about the area you're moving to before you actually start looking at houses for sale.
Make sure you read our post on
how to choose the right neighbourhood for you and your family
before you make an offer.


5. Quickly Buying the First Home You Look At
Once you have the resources to buy a home, it can be tempting to want to snatch up the first home you look at. But try to resist. Even if this first house has everything you need, once you look at a few other houses for sale, you may see that one may work better for you than any others.
You can likely still go back and place an offer on that first home if that's what you decide. And don't forget — you still need to do your due diligence on getting inspections and making sure the house is worth buying.
6. Not Using a Reputable MLS REALTOR®
All the above mistakes can likely be prevented if you have a qualified REALTOR® working with you.
At
Faber Group
, we know what to watch out for and exactly how to help you find the home of your dreams in the best neighbourhood for you at the best price.
Contact us today
!