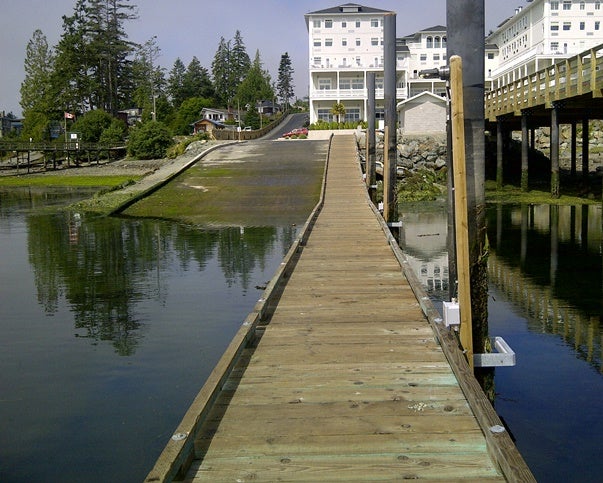 If you want to live outside the city limits, head about 38 kilometres outside of Victoria, and you'll find a whole different pace of living in Sooke. 
This area has grown significantly over the past decade. Quite a few new businesses have opened, and a lot of families are flocking to this municipality. And it's not hard to see why they have!
Community
You'll find a vibrant, friendly group of people in Sooke! Some are long-time Sooke residents, while quite a few families have relocated to Sooke recently for the quieter pace of life.
Sooke residents are passionate about their community. You'll see all your friends and neighbours at the many local events held at the community halls and other meeting places throughout the area. 
Tourism
Sooke is a popular place for day or even weekend trips for people from other Victoria neighbourhoods and beyond. It boasts some fantastic award-winning waterfront hotels and cottages, as well as several B&B's and camping opportunities.
Parks & Recreation
Part of the reason Sooke is so popular with tourists is because of its many parks and green areas.
The Sooke Potholes Provincial Park
is a great area to spend the day swimming, hiking, or lounging.
The community's good-sized recreation centre has a pool, fitness area, and several group and individual fitness opportunities for people of all ages. The centre is also associated with a golf course, bike park, and other outdoor recreation spaces.
Arts
For a small town, there certainly is a large arts community in Sooke!
Sooke is known to be home to a lot of painters, writers, and makers of all other forms of art. You'll find many arts festivals, craft fairs, and various contests held in Sooke throughout the year. And many local businesses display and often sell the work of local artisans.


Education
You'll find four elementary schools, a middle school, and a high school in Sooke. Several home daycares and a few preschools also mean your child will be set for education from birth right up until high school graduation.
Continuing education is offered for adults in the area, too. The iconic
Royal Roads University
is only a 20-minute drive down the road into Colwood.


Shopping & Services
Because of the vast arts community in the area, you'll find plenty of local artisans selling clothing, jewellery, and anything else you can think of.
You'll find locally-owned drug stores as well as a few popular chain stores. A few locally-owned grocery stores and specialty food services are conveniently located along the main drag.


Places to Eat
You'll find a few of your local chain restaurants in Sooke, but most people flock to the locally-owned specialty coffee shops, bakeries, and other eateries. 
You'll find some exceptional quality dining with spectacular views in a few of the hotels dotting the shores.


Does a Move Out to Sooke Sound Pretty Good?
If Sooke sounds like the perfect place for your family,
contact the Faber Group
today. We have lots of experience buying and selling homes in all Victoria neighbourhoods, including Sooke. Let us help you navigate your way through the MLS listings to find your place in this fabulous, unique community.