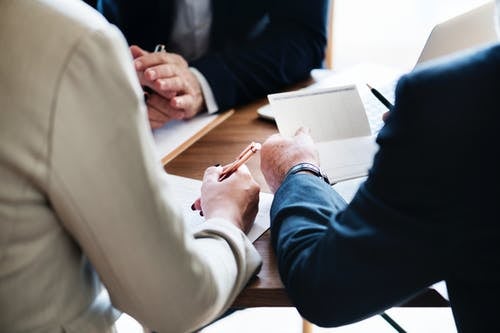 You wouldn't be faulted for believing that selling a house shouldn't cost you anything. After all, how hard can it be? You put it on the housing market, someone buys it, and you keep the money — simple! Or is it? 
The fact is that there are quite a few other costs a home seller needs to factor in:
Preparation for Selling a House
You generally can't just slap a
For Sale
sign on your lawn and expect your home to sell. You need to put some time and effort into preparing for a sale first.
In the sea of desirable homes, you must make yours stand out. Depending on how well you've kept up on updating and maintaining your home, you may have a lot of work to do.
Here are just a few things you may need to do:
paint some walls and other surfaces (both inside and out),

hire a cleaner to do a deep clean,

do any apparent repairs, and

hire a gardener or landscaper to spruce up the outside for curb appeal.
How you present the inside of your home is just as important as excellent as curb appeal. That's why spending some time staging your home is time well-spent. (Don't know how? Read our blog post on
how to stage your home here
.) 
Simply put,
staging
helps put your home in the best light. By making it look as desirable as possible to others, you increase your chances of selling your home significantly.


Home Inspections
As a home seller, it's not a requirement to get a home inspection as that's really something the buyer should pursue. However, it may well be worth your time and money to get one before you sell. This will give you a heads up about any issues in your house, which you can then take the opportunity to fix. It'll also help you and your REALTOR® come to a fair selling price.


Legal Fees
Yes, selling a home is a legal transaction, and there's a fair bit of legal documentation that goes with it. So, you'll need to get a notary and/or a lawyer involved to help you with the paperwork as well as make sure everything to do with the sale is completed correctly.


Moving Fees
Even if you're selling your home to become a nomad, you'll need to move all your items out eventually. That means hiring movers or at least renting a van to move your stuff out. 
Strata Documentation Fees
If you're part of a strata developement, getting copies of documents, receipts, and meeting minutes to pass along to prospective buyers often comes with fees.
You should also double-check with your strata property that they don't have any other inspection fees or services that must be done before you move out.
REALTOR® Commissions
Your qualified MLS REALTOR® should work hard for you, and their payment will come out of a successful sale of your home. REALTOR® commissions often vary due to experience and other factors, but you need to make sure you hire a REALTOR® you gel with, not the one who offers the lowest commission rate. After all, if your REALTOR® has the experience to get you top dollar for your home, you'll still end up with more from your sale. Isn't that better than a REALTOR® who sold your home for less but had a lower commission?
At the
Faber Group
, our home seller plans guarantee you'll get as much as possible for your home and in a timely manner. We can answer all your questions about real estate and help you every step of the way.
Contact us today
with any questions.