Your Home is one of your Most Valuable Assets
Make sure you find a proven Real Estate Team of Professionals to help you. Since 2005, the FABERGROUP team have helped hundreds of people make easy transitions from their current homes to new ones. We are a Family business of Realtors that combines honesty and integrity with solid work ethics giving proven results.
HONESTY • INTEGRITY • SOLID WORK ETHICS • PROVEN RESULTS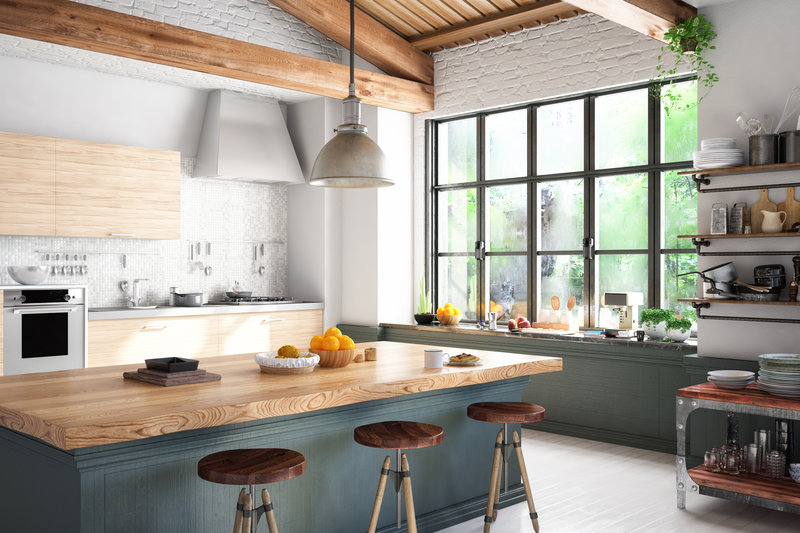 OUR MARKET
Greater Victoria on Vancouver Island has experienced unprecedented economic growth. Primarily driven by Government, Military, Tech and Tourist industries, the outlook for Real Estate and Investment promises to be robust for years to come. Many families and retirees are looking to relocate to Victoria and our forward thinking marketing and connections brings families and investors from all over Canada, North America and the rest of the world. Victoria is a hidden gem only starting to get discovered as we become a highly sought after tourist destination featuring a real estate market which represents great value!
EXPERIENCED REALTORS
It's important to work with an experienced REALTOR® when selling your most valuable asset. Selling your home takes preparation, organization and professional marketing.
Here is Our Award-Winning Home Selling System Market Plan.
Consultation
Once a detailed and accurate listing price is established, we help design a tailored plan to get the job done.
Home Staging Consultation
We have a staging professional spend a couple hours showing you how to present your home for the best results.
Preferred Business Partners
Access to our Preferred Business Partners, an amazing network of business owners that can help you with whatever you need.
Home Presentation Package
Professionally prepared and presented in full colour glossy brochures, display stands, a detailed information book and also includes remove shoes signs.
Professional High Definition Photos
A picture really is worth a thousands words, that why we hire a professional to take the best HD and 4K photographs.
Full Colour Interactive Floor Plans
A detailed floorplan is done for your home, which includes active photo links. 3D Virtual Reality Tours. Online searches reach 90% of home buyers, so we integrate the latest technology in 3D virtual tours allowing people from anywhere in the world to tour your home.
High Quality Signage & Toppers
We use only the highest quality sign posts, and visible vibrant For Sale signs, including eye-catching toppers to give your home amazing driveby attention.
First Impression Listing Launch
A carefully planned launch makes a HUGE 1st impression. We do marketing announcements, optional open houses and office tours for realtors.
Social Media and SEO
Your property receives its own unique web address as well as a social media announcement to over 80,000 people interested in your area. It is also featured through SEO on many Real Estate platforms reaching millions of people world wide
What's Your Home Worth?
Testimonials
" Excellent and professional real estate service! I referred Scott Faber to my father to sell his house. The process went smoothly, and sold in a very short time frame - OVER the asking price! Highly recommend! "
- Lauren Adank
" Brandon is a pleasure to work with. He is very knowledgeable, detail oriented, and goes the extra mile for his clients. I will be recommending him to friends and family for both purchase and sale of their home. "
- Meghan Kalsbeek
" My wife and I sold our condo in View Royal and bought a place in Esquimalt with the help of The Faber Group. Scott helped us to find and buy the perfect home for our growing family in a very competitive market. He got to know our wants and needs and worked within our schedule with a small baby. Once we found the perfect place Scott helped us to get it for under the asking price and sold our condo in one day on the market with multiple offers over asking! We are so grateful that Scott helped us through this process, answering our many questions and alleviating our concerns. Thank you for helping us sell our first home and buy a beautiful house for our family. "
- Brandon & Melissa Sharratt
" Scott was very patient with us as we started our family and took about a year to decide on place we thought would be fit for our home. He went above and beyond and still continues to this day to keep in touch and periodically checks in to see how we are doing. I highly recommend him to anyone looking for a realtor to either sell or buy their home. "
- Devon Marchtaler
" Scott helped us to buy the perfect home for our growing family in a very competitive market. He got to know our wants and needs and worked within our schedule with a small baby. Once we found the perfect place Scott helped us to get it for under the asking price and sold our condo in one day on the market with multiple offers over asking! We are so grateful that Scott helped us through this process, answering our many questions and alleviating our concerns. Thank you for helping us sell our first home and buy a beautiful house for our family. Melissa and Brandon Sharratt "
- Melissa and Brandon Sharratt
" Brandon is a hard working professional who went above and beyond. His attention to detail and ability to seek out exactly what we were looking for was incredible. Every time we asked for further information or made a new request he delivered immediately. He helped us find our perfect retirement home and made the experience stress free. We will definitely be recommending Brandon's services to any family and friends looking to move to the island! "
- Perminder Bhinder
" Scott has been an awesome help finding my condo. He always knew my needs and gave me the right advise every step of the way. Would 10/10 recommend ! "
- Lindsay Robertson
" Brandon recently helped my spouse and I find our ideal first home. Brandon's professionalism and promptness helped us navigate a very competitive market with ease and significantly reduced the stress associated with the process. He was able to hone in on exactly what we wanted and we can't recommend Brandon enough. Thanks for all of your help. We love our new home! "
- Matthew Fox
" One of the best experiences I've had with a realtor. Brandon made the transaction so easy and even helped set up moving accommodation and helped out with meals for the week prior to moving in and not either having a chance to make them, or not having anything set up. Above all, it seems that i have gained a great relationship and i appreciate that more than feeling like just a transaction. I can tell Brandon throughly enjoys his work and perfects every detail. I will definitely be going back for my next big purchase! "
- Mark Green
" Cal and Scott FABER are both dedicated, and knowledgeable, and were always available to give good advice regarding setting up my home for sale, showing my home, giving honest advice when an offer was presented. When we were searching for a home to purchase the issues that were brought to my attention I would have not noticed or have the expertise to recognize. I described what I was looking for in my next home and when that home came available a viewing appointment was made immediately, we were the first ones to see the home and made an offer within hours...and it was accepted. I truly appreciate their professionalism and they have made this a good experience. Thank you Cal and Scott. ? 13 days...but who is counting?? "
- Joan Atherton
" Hi Scott and Cal Thank you again for all the amazing effort you two put into helping us buy a home! Below is a testimonial as requested ?? As first time home buyers my husband and I did not know what to expect from a realtor, we were so very pleasantly surprised at the incredible honestly, integrity and hard work that Scott and Cal put forward into helping us find and then purchase our first home. From looking in crawl spaces to hours of answering our questions these two worked hard for us. They never at any point wanted to just sell us a house, they wanted to help us find the right home! Thank you Cal and Scott!! Lindsey & Sean "
- Lindsey & Sean
" Cal, Just a note to let you know that Brenda and I appreciate the effort you provided to us in our real-estate endeavours. First you went above and beyond to find us a suitable unit that met our criteria. Next with your pre marketing on social media we sold our apartment right away (2 days) at full price. During that time we felt comfortable with your knowledge of the Victoria real estate, and you were always available to answer our questions. Thanks again for all your help, you get my vote, Gary "
- Gary & Brenda Baker
" Dedicated, professional, knowledgeable and a great listener are the best words to describe Brandon Faber. As a first time home buyer at times I lost sight of what and where I wanted to make my first real estate purchase. Brandon was consistently there to help me explore my options while still guiding me and keeping me focused on my ultimate goals. No matter how busy he was, Brandon always answered his phone, his texts, and fielded my hundreds of questions. When I questioned values of properties he would present me with a comparative market analysis of an an area or building without me ever having to ask for it. His patience, understanding and commitment to helping me find my dream home never faltered, and I am so grateful to have had his help throughout this challenging and sometimes overwhelming process. To say I was happy with my experience working with Brandon would be an understatement. "
- Jenna Watkins
" had a GREAT experience with Brandon as my realtor. He was communicative and responded quickly by text, email or phone. He was professional, listened to my needs as a buyer and took care details while I travelled. I highly recommend him. "
- Sara Gross
" I would not dream of ever using a realtor other than Cal. Apart from the fact that he is was exceptionally knowledgable and resourceful, he was also honest, truthful and always acted in my best interest while at the same time treating all parties with dignity and respect. "
- Lorraine Pelser
" If you want to be taken care of and have a professional real estate agent who's looking out for your best interests then use Faber Group. I was lucky enough for Scott to take me on as a client and he found me the exact place I was looking for in just a couple days. Outstanding service and if I ever needed anything Scott was just a text or call away at any time with a speedy reply. "
- Matt Cleaver
" Both Scott and Cal assisted us in selling and purchasing. It was a big move for us but they both assisted us in getting more than we initially expected and getting us into a really great property. They helped us work through some issues on both ends and were very professional and helpful! We recommend them to our friends and family who need an agent. "
- Brandon & Shauna
" Cal and Scott Faber of the Faber Group are realtors with integrity. We have entrusted them with multiple successful real estate transactions and have been impressed by their tireless pursuit of providing us with a positive experience each time. Thanks to them the sales processes for our properties have been as seamless as possible. We would without hesitation recommend these enthusiastic and very capable realtors to others. Sincerely, Harry and Margaret Skadberg "
- Harry and Margot Skadberg
Previous
Next